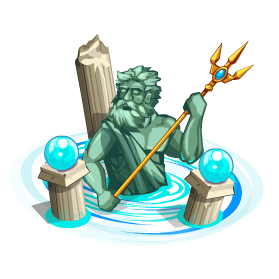 The Poseidon Relic is a Relic Building which can be constructed on the Home Island using Materials. One Poseidon Relic is offered to the player for free, but more can also be purchased at the Store. When construction is complete, the player can click on the Relic to collect a daily bonus. This bonus is available every 20 hours.
Materials
Edit

10 Aqua Vitae


10 Dye


10 Marble

10 Metal


10
Oil
Gifts from the Poseidon Relic
Edit
Ad blocker interference detected!
Wikia is a free-to-use site that makes money from advertising. We have a modified experience for viewers using ad blockers

Wikia is not accessible if you've made further modifications. Remove the custom ad blocker rule(s) and the page will load as expected.